Went to the hospital for a health check and spent the waiting time looking up to the ceiling. I spotted some RTLS devices from Centrak: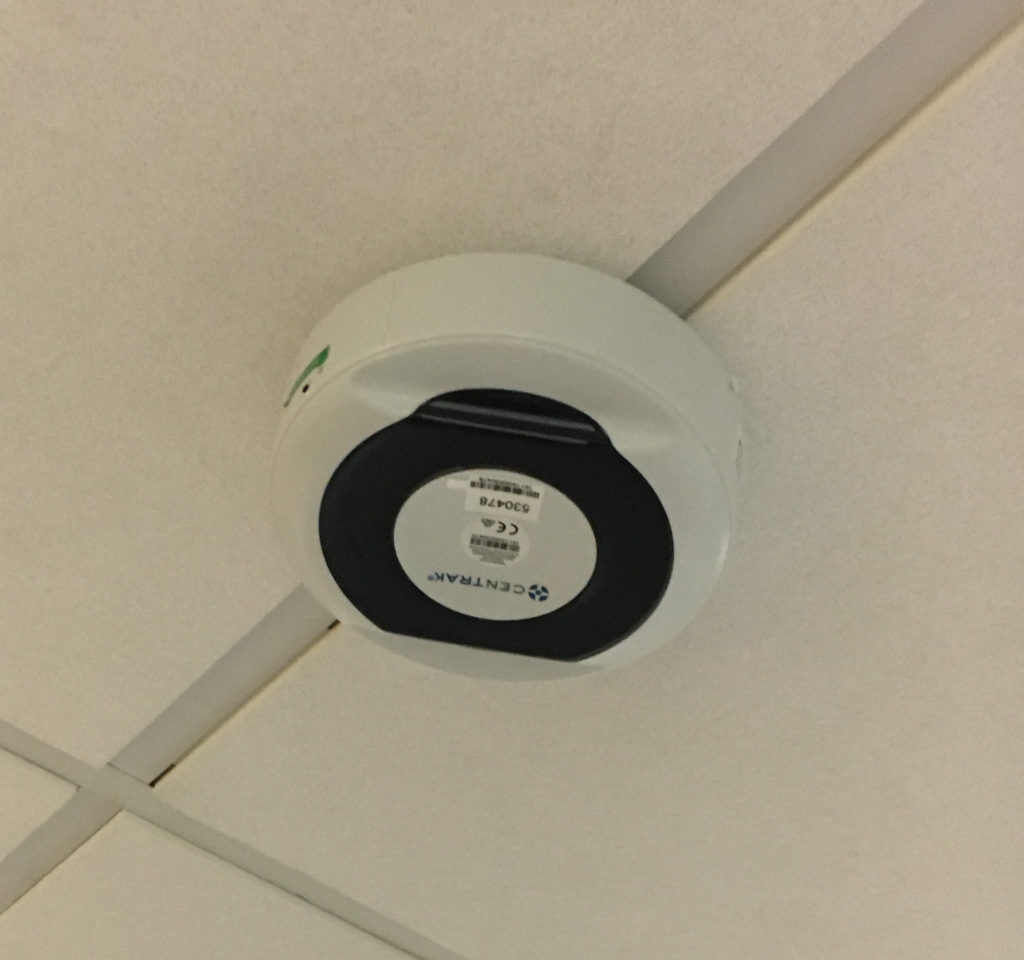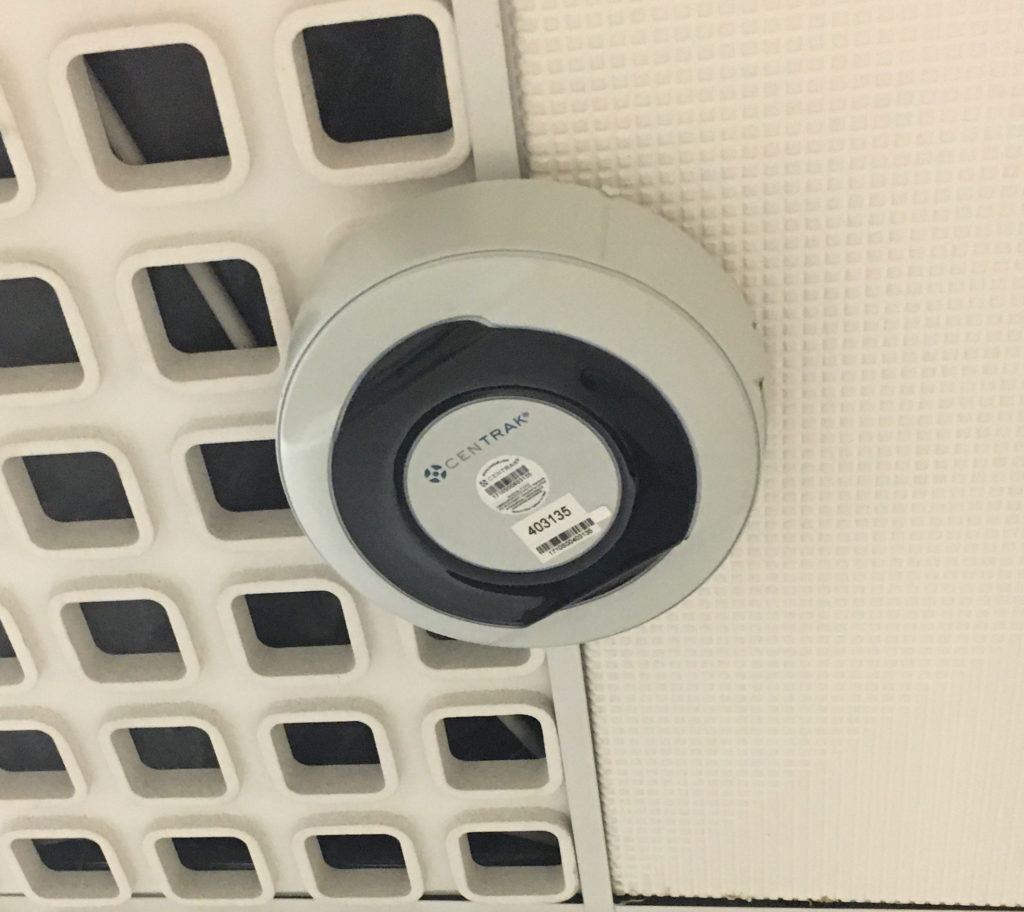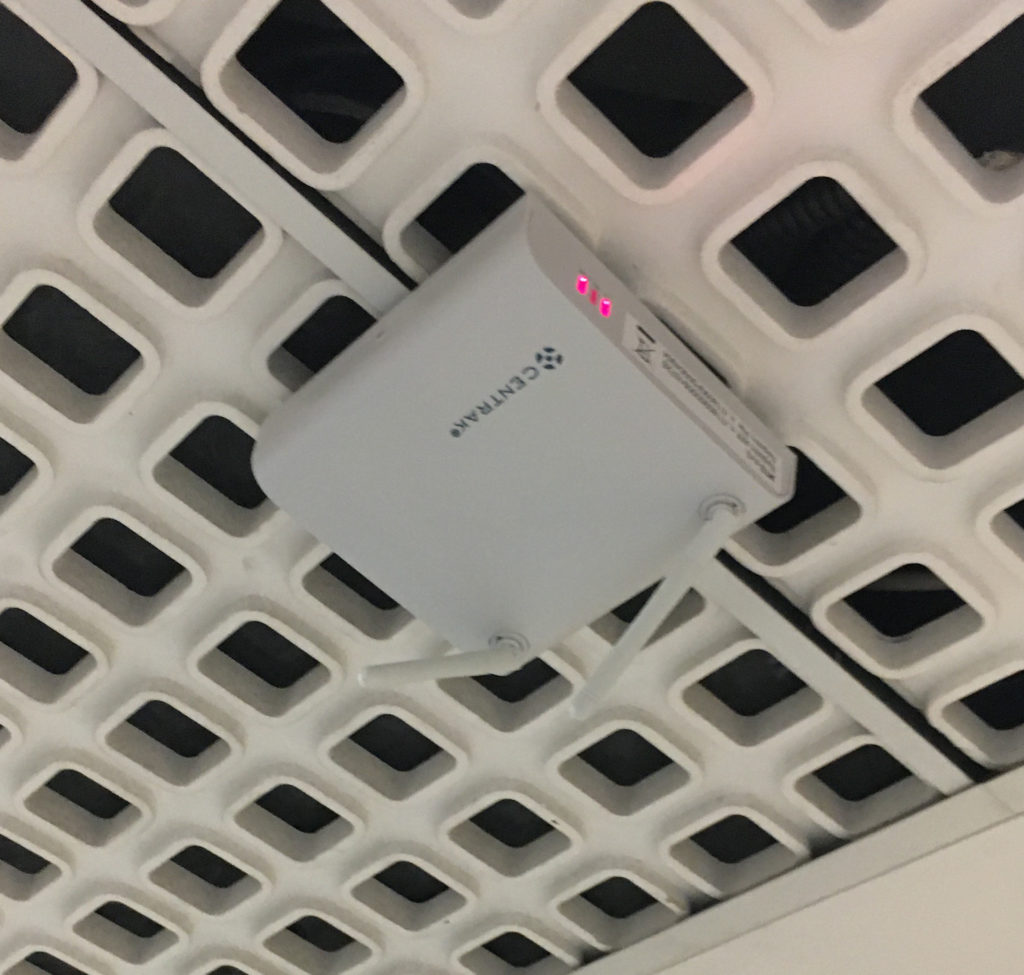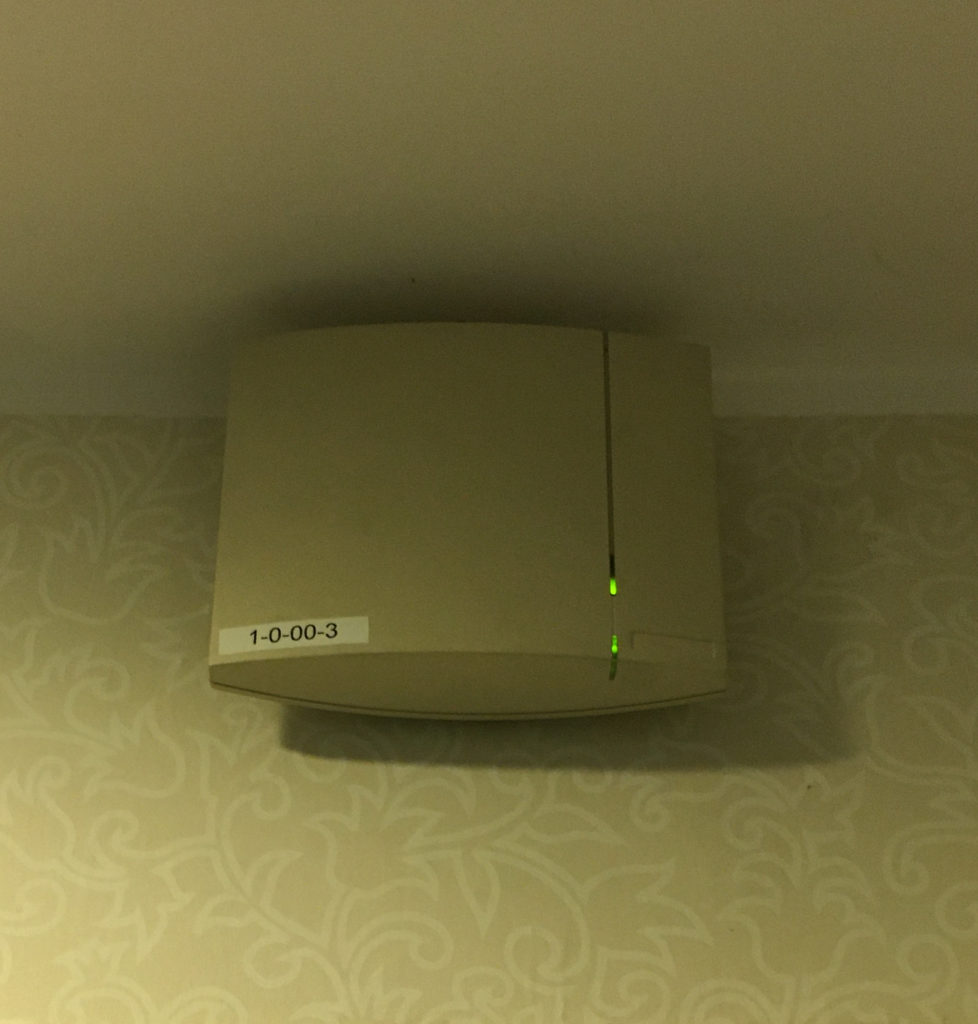 I did a quick scan with Airport Utility and found about 90 APs with hidden SSID and a Local mac address, plus other assorted OUIS. Here's the OUI list:
02:18:4A Locally administered MAC address
02:18:5A Locally administered MAC address
00:A0:57 LANCOM Systems GmbH
38:08:FD Silca Spa
50:D4:F7 Tp-Link Technologies Co.,Ltd.
8C:34:FD Huawei Technologies Co.,Ltd
The locally administered Macs were broadcasting a hidden SSID, plus CLIENT, GUEST,PDA,SMARTPHONE.
The Silca OUI does not make sense here, unless it's an access control system with intelligent door locks, the kind you operate with a keycard or a FOB.
Lancom Systems Gmbh is a network equipment manufacturer and solutions provider.
Channels in 2.4 Ghz are 1,6,11 as expected, and some 7 (what the heck?) and 9.
Channels in 5 Ghz: 36,44,64,104,112,140. Don't know about channel width from the Airport Utility.